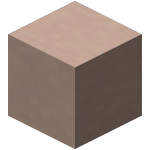 King of The Hill or just KoTH is a new Avicus minigame. It has come with Atlas in August 28, 2016. Now it isn't represented on any subservers.
Gameplay
Edit
Here are two types of KoTH. First is control one - team should capture and hold hills (from 1 to 5), which give them points, and reach required amount of points to win. Second is capture one - team should just capture all hills on the map to win. Hill is a close to round platform, made of white hardened clay. In Working beacon is placed in its middle. While captured, it is team colored.
Ad blocker interference detected!
Wikia is a free-to-use site that makes money from advertising. We have a modified experience for viewers using ad blockers

Wikia is not accessible if you've made further modifications. Remove the custom ad blocker rule(s) and the page will load as expected.